Sunglasses: more than just an accessory!
Whether you're on vacation at the beach, hiking in the mountains or simply strolling through town, sunglasses are an essential accessory for protecting your eyes from UV rays.
However, choosing the right pair of sunglasses can sometimes be tricky among all the shapes and forms out there!
That's why we've put together a few tips to help you choose the perfect pair of sunglasses!

first step:
determine your face shape
To do this, you can take a photo of your face, making sure it's clear, and compare your face shape to common shapes (oval, round, square...).
For example, if your forehead is wider than your jaw, you probably have a heart-shaped face.
If your cheekbones are wider than your forehead and jawline, you probably have a round face.

STEP TWO:
CHOOSE A SHAPE THAT FITS YOUR FACE
Once your face shape has been determined, you can then choose a pair of glasses that will best suit you.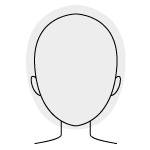 Do you have an oval face?
Choose square or rectangular geometric glasses.
They accentuate the symmetry of the face.
If you prefer an oval or round shape, we recommend that you don't choose a pair that's too wide for your face.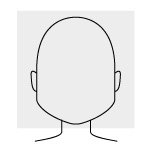 Do you have a square face?
Rounded or oval glasses will soften the angular features of a square face. 
Alternatively, choose aviator-style glasses with slim frames.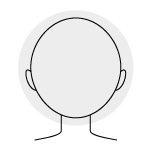 Do you have a round face?
To refine and elongate your facial features, choose a rectangular or square shape to emphasize the contours. 
Oval shapes are another option.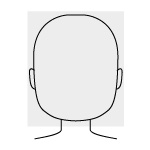 Do you have a rectangle face?
Like the square face, we recommend choosing shapes that soften the contours of the face, with rounded edges and gentle angles.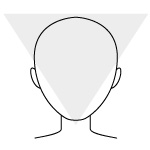 Do you have a triangular / heart-shaped face?
Choose eyewear that balances your face. Round, oval or square shapes with rounded edges are perfect.
But above all, don't forget that the choice depends solely on your personal tastes, and that the most important thing is to choose a pair that you like and that suits you!