First of all, it is important to take into account the different shapes of screen for masks. Since they have their own specificity, it is important to choose a mask that offers optimal vision according to your preferences.
Cylindrical shape
A flat screen that distorts the landscape as little as possible. Although it offers clear, undistorted vision, this type of mask offers more limited peripheral vision than the spherical mask.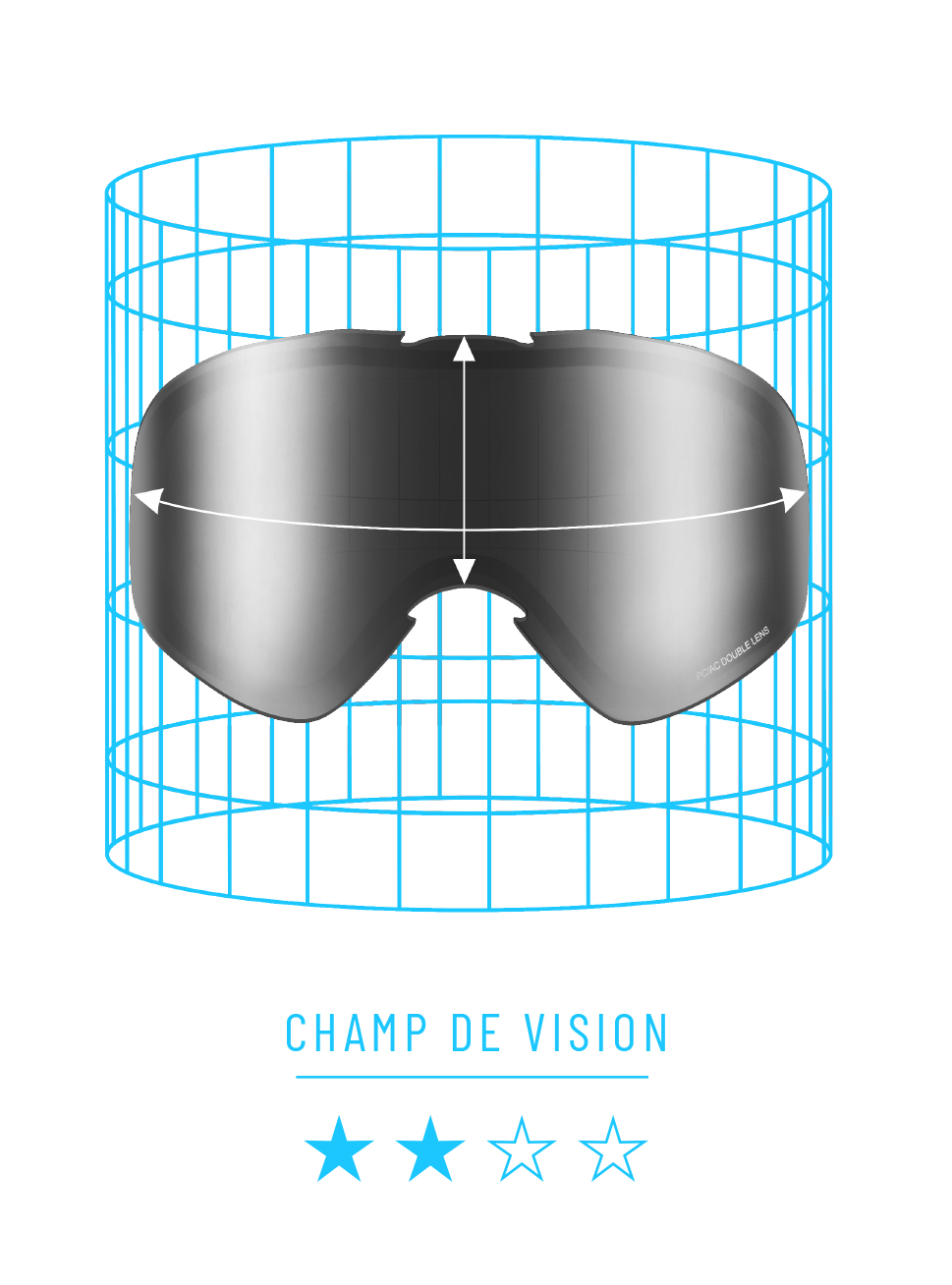 Spherical shape
A curved screen that adapts to the shape of the retina and offers an enlarged field of vision and improves the perception of reliefs.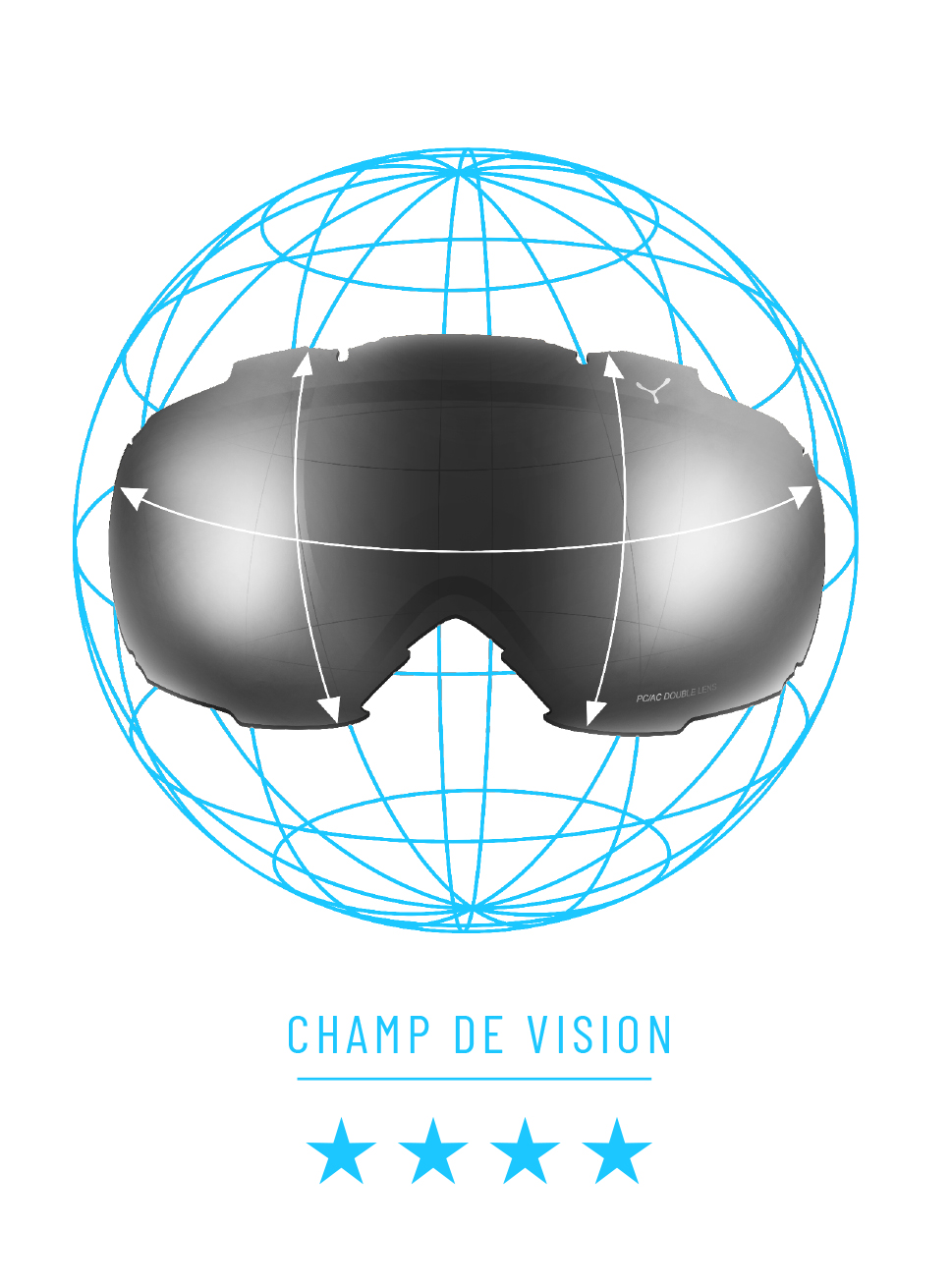 OTG Mask
(Over The Glasses) This one allows you to keep your glasses under your ski mask. All this without compressing or moving them.